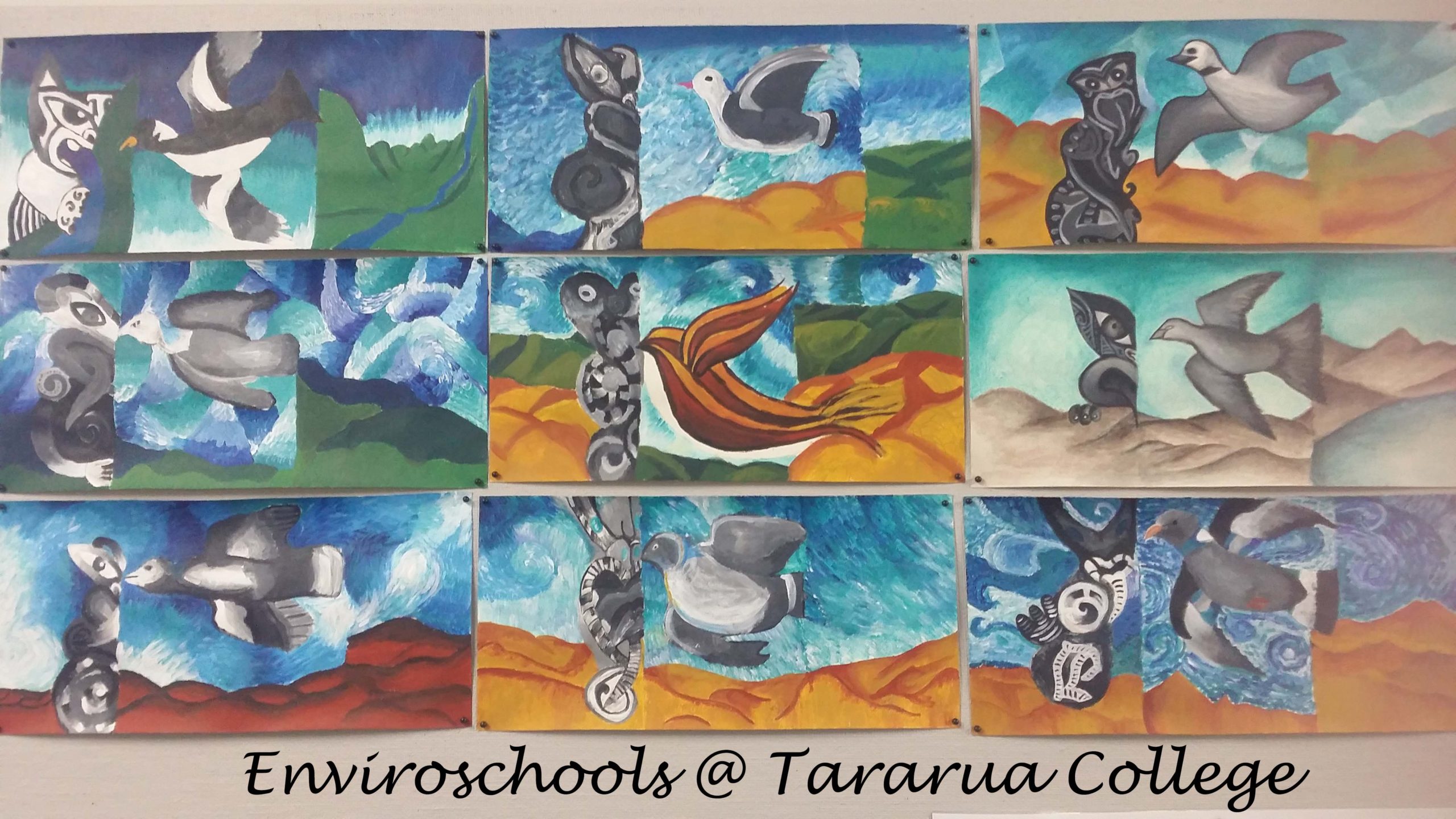 Inside the Classroom
Stream Studies in junior science- water health focus.
Carnival park project- learning about natives and local use of plants.
Fencing of farm stream to reduce erosion and stock damage.
Greenhouses- one designated for growing native tree seedling.
Gardens.
Conservation units.
Discussion on natural resources.
Traditional Māori construction and materials.
Māori conservation and kaitiakitanga.
Outside the Classroom
Paper/Cardboard recycling for trees.
Solar powered swimming pool heating system.
Use of the 123- app for getting gps locations e.g for pest monitoring or rubbish monitoring.
National Māori Conferences – Eels & Ecology-2017.
Cultural/Environmental monitoring of the Makakahi and Mangatainoka Rivers through Iwi Environmental services for Tararua District Council.
Latest News
On the 20th of september the College environment group went out into the community and collected rubbish in collaboration with the Keep New Zealand Beautiful trust in an effort to clean up the streets in our community. The event was planned and organised by Maia Harris and Demetrio Cooper from the college environment group.  We had a great turn out with lots of support from our group members who attended the event. The event was open to the community and we had other members of the community turn up and help with the collection including both Pahiatua and St Anthony's primary schools who had students collect rubbish in the community throughout the day in groups. The event was a big success and the College Environment group hope to hold similar events in the near future.